Being a stay at home mom has been a wonderful blessing, filled with many cherished and priceless moments. However, as mothers, sometimes we get so wrapped up in taking care of everyone else that we put our needs on the back burner. As the primary caretaker of our three young children, going to the gym isn't always the easiest or most cost effective solution. I knew that if I wanted to see results, I would need to find the right products for my currently chaotic season of life.
Weight loss doesn't have to be as complicated as we like to make it. We all know what it takes to be healthy; whole healthy foods, portion control and exercise. The hardest part is finding the motivation to get started and sticking to it. Sadly, I have tried every "fad" diet out there. The only thing those gimmicks do is create temporary results and unrealistic expectations that usually wont work long term. I am not a fitness expert by any means, but I think common sense will go a long way when beginning your fitness journey. Listen to your body. Make sure you eat enough calories and don't cut out whole food groups, like carbs. Your body needs carbs, just instead of a burger and fries try swapping the bun for a lettuce wrap and the fries for 9delicious sweet potato hash! It's all about balance.
Once I had my thyroid condition (somewhat) under control, I decided to get serious about my health. Below are a list of things I did in order to loose 30 pounds in four months…. and keep it off!
DRINK ONLY WATER

   I was never a big soda drinker. To be honest, I never drink much of anything. I decided to purchase a contigo water bottle to carry around with me. I fill it at least three times a day for a total of about

96oz of water

.

DAILY CHEAT TREAT

   I don't know about you, but the minute I am told I cant have something, I want it! I love having a sweet treat every night after dinner and I wanted to continue to indulge in my nightly ritual. However, instead of having a bowl of Blue Bell's Cookies N' Cream, I allowed myself to have a small 4oz scoop of simple vanilla or chocolate.

The only catch

was, in order to eat my creamy treat, I had to drink my daily intake of water, complete at least 30 minutes of exercise and stay 100% on track with my portions and food options throughout the day. Failure to do that resulted in no ice cream for me 😦 Boo!

KEEP PORTIONS UNDER CONTROL

   I purchased food containers on amazon that are from Beach Body's 21 day fix program. These simple containers help you measure

exactly

how much food you should be eating from each food group. I was worried that I would be hungry when going on my "diet", but honestly the first few days I couldn't even eat all the food that was recommended! The containers are easy to take on the go so that you can stay on track when out and about, but if you don't want to purchase them you can use a large measuring cup.


Here is a breakdown of the measurements:
WEEKLY CHEAT MEAL

   Once a week, for one meal, I allowed myself to have a delicious cheat meal. This quickly became almost like a weekly holiday in our home since everyone in the family was participating in their journey to wellness. Usually, we took this as an opportunity to visit a local restaurant. The rule is that I can order any appetizer (to split), meal and dessert that I want as long as nothing is placed in a

to-go box

to take home. I also need to remain on track for that full week and any other indulgences (other than my daily treat) causes me to forfeit my glorious cheat meal.

WORKOUT FOR AT LEAST 30 MINUTES

   Originally I set a goal of working out 30 minutes a day, five to six days a week. After about a month I began to add walking and double workouts to my weekly routine. I would push the kids in my fabulous Kolcraft Options Tandem Stroller and walk about 3 to 5 miles or add an additional DVD workout. It is important to note that on days where my workout was an hour or more, I also increased my calorie intake. Having an extra apple or half a sweet potato seemed to work great!

CREATE A WORKOUT SPACE

   I created an at home workout area where I keep all of my go to fitness products and DVD's. Here is a list of everything I keep in my simple, yet effective, home gym:
Jillian Michaels Ripped in 30
Having a scale and measuring tape is also a great idea to track your progress!
INVEST IN A FITNESS TRACKER   After I purchased the FT7 Polar Fitness Watch I began to see an increase in my results. Being able to see the amount of calories I burned during my workouts was a great motivator! I cant go without it!

LIMIT YOUR WEIGH INS

  At first I was

literally

weighing myself daily, sometimes more than once a day! I was obsessed with fast results forgetting the fact that it took years to gain the weight, so obviously It would take some time for it to come off. Your weight can change daily based on a variety of factors and I have found that weighing myself weekly, immediately after getting out of bed, works best for me.
EAT 5 TO 6 MEALS A DAY   I used to have a

bad habit

of eating once or twice a day. Once I started my fitness journey I began to eat smaller meals around the same time every day, which helped increase my metabolism since my body knew food would soon be on the way. My eating times looked something like this:
8am, 10am, 12pm, 3pm, 6pm, 8pm

MEAL PREP   One of the

challenges I faced

was my busy, on the go life. It was all too easy to stop at a fast food restaurant for lunch or to pick up prepackaged snacks. In order to stay on track, I started prepping my breakfast, lunches and snacks for the week. It usually takes me about 3 hours or so, but it saves me time and money in the long run. I like to use these reusable food containers for prepping as well as utilizing my amazing crock pot for easy dinners!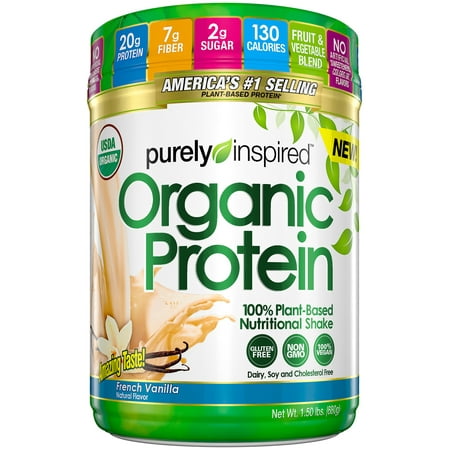 This is also a great protein shake that I love! I am a nursing mama who tries to remain dairy free for the sake of my little one. It taste amazing! It is organic, vegan, dairy free, soy free and non GMO!